WELLINGTONS NEWSLETTER: MAY/JUNE 2023
PROPERTY MARKET UPDATE:
Halifax reports the first annual fall for 11 years. Typical house prices in May were down £3,000 compared to a year ago and down £7,500 from their peak in August. Despite this, the number of new sales agreed over the last 4 weeks is 11% higher than the 5-year average for the same period. As many buyers are also selling, more sales boost the flow of new homes for sale which is 16% up on the 5-year average.
Interest rates have increased again, 100% mortgages are back, and there has also been some welcome news for renters with the Renters Reform Bill 2023. Data from TwentyCi has been indicating a steady improvement in market conditions over recent months. Progress reached its peak in May when the number of agreed sales across the market came close to the pre-pandemic level, with only a 2% difference. There have also been positive indications of market stability, such as a decrease in the number of deals falling through but with inflation still high, and lenders removing and repricing hundreds of mortgage products this past week, sellers should be mindful of the challenges faced by individuals seeking mortgages, and the pressures they experience on their budgets and their purchasing power.
In my opinion, the Camberley housing market will remain price-sensitive in 2023 and 2024, requiring sellers to get ahead of the market and set realistic prices. I do believe that demand from cash buyers and buyers keen to lock into mortgage rates now in case rates increase further in months to come, will likely counterbalance any further price declines caused by increased mortgage costs.
There is an abundance of reasons why people chose to move to Camberley, some of the most popular reasons include our very good schools, the fact that it's commutable to London, there's lots of green spaces and a wide variety of affordable and desirable properties that suit a vast audience of different buyers. Therefore Camberley will always be an attractive place for people to buy and invest in.
Lucy Egan | Managing Director
Wellingtons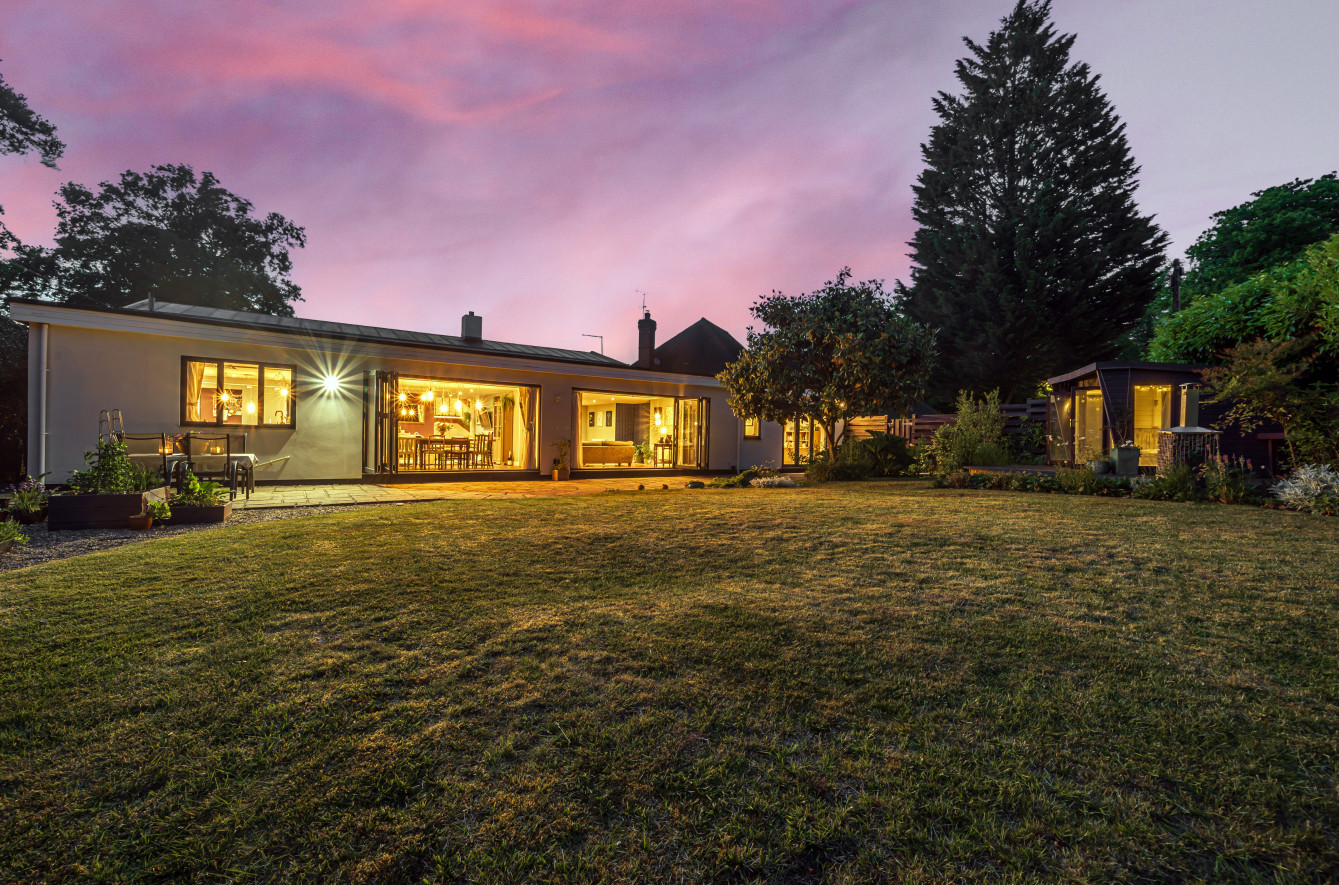 For Sale: Portesbery Road, Camberley GU15 - Open House Saturday 10th June 2023 (click image for more info).
---
MORTGAGE UPDATE:
The Bank of England increased interest rates from 4.25% to 4.50% in May - the 12th rise since December 2021 when the Bank rate was a mere 0.1%. As a result, the Bank rate has now reached its highest level since 2008, placing additional upward pressure on mortgage costs.
The Impact of Rising Interest Rates on Mortgages Increases in interest rates have immediate implications for homeowners on variable rate deals, such as base rate trackers. For instance, a tracker rate rising from 4.75% to 5% would result in an additional £30 per month for a £200,000 loan over a 25-year term, causing monthly repayments to increase from £1,140 to £1,170. On the other hand, those on fixed-rate deals, where the interest rate remains locked for a specific period, will not witness any change in their monthly payments until their fixed-rate deal expires. For instance, a rate rising from 2% to 5% would result in an additional £320 per month for a £200,000 loan over a 25-year term, causing monthly repayments to increase from £847 to £1,169.
So when can you remortgage? For those looking at remortgaging mortgage offers are usually valid for six months. This means that you could secure a new rate up to 6 months in advance of your current one ending but, always speak to an expert. It is crucial for borrowers to carefully consider their options and compare mortgage deals from the whole market to find the most suitable and cost-effective solution.
It's important to note that the lowest rates often come with associated fees. These fees can be paid upfront or added to the loan amount. You should always assess the total cost of the deal, by reviewing the total cost over the initial term. With lenders constantly changing their rates and criteria, bespoke mortgage advice has never been more important.
Daniel Watson | Co-founder of Kerr & Watson
---
LOCAL LIFE: OUR FEATURED BUSINESS OF THE MONTH IS...
Tucked away from the hustle and bustle of Camberley town centre is Serenity Hair and Spa, which opened on Portesbery Road in June 2022.
Beth and Bianca, co-owners of the Salon say that at Serenity, you are their priority and for the time that you spend with them, it is essential that you walk away feeling uplifted. I can say, that you instantly feel relaxed when you walk through the door, into their calm and elegant atmosphere. Serenity use a premium product line, La Biosthetique which is a planet-sustainable and cruelty-free brand.
Serenity's areas of expertise are scalp care, classic cutting, creative cutting, balayage, blonding and blow-dry/styling. Their stylists attend regular and extensive acadamy, in-house, and online training in order to specialise in their individual areas of expertise, as well as offering all aspects of hairdressing. They even offer clients a complimentary hand massage while they wait for colours to process - a really nice touch in our opinion!
Serenity offer a number of rewards and promotions, monthly blowdries, birthday gifts and vouchers as well as discounts for emergency service workers. Visit the salon or have a look at their website to find out more.
01276 538 610
www.serenityhairandspa.co.uk
P.s. Sign up to Serenity's mailing list here to receive a £15 gift voucher and a birthday gift each year.
---
If you have a local business that you'd like us to feature in our newsletter, drop us a line here.
---
LOCAL NEWS:
B&M is coming to Camberley! The new 20,300sq ft store will be opening on Princess Way on 24th June 2023.